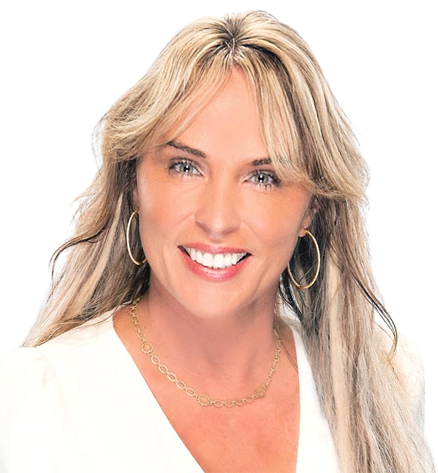 My Passion is helping people
and getting them Maximum Results
$1.5 Million
My client was hit by a pick-up running a stop sign causing serious injuries.
$1.5 Million
My client was hit by a pick-up running a stop sign causing serious injuries.
$1.5 Million
My client was hit by a pick-up running a stop sign causing serious injuries.
"100's of $1,000,000's Recovered For Our Happy Clients!"
Florida Trucking Accident Lawyer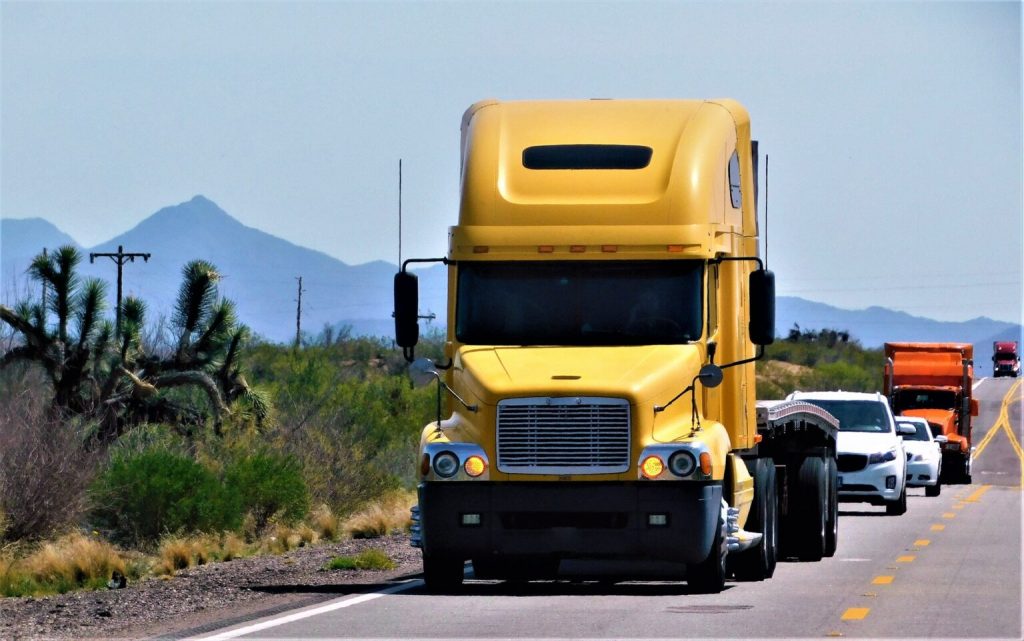 Trucks flow in and out of beautiful Ocala at all hours of the day and night.  Our society depends on them and their drivers. We also know the devastation when trucks are involved in accidents.
If you or a family member were hurt in a truck collision contact Florida trucking accident lawyer Pam Olsen. She truly cares about people and has 30 years of experience representing and achieving the very best results for her clients. 
Call her at (352) 671-9777.  Or if you prefer, complete this simple form and she will be in touch right away.
We want you to know some of the key factors that go into a winning a trucking accident case in Florida.
Factors Making The Truck Driver Responsible
The National Highway Traffic Safety Administration compiled trucking accident data and created a summary report. They found most crashes were caused by:
Drifting out of the lane.
Speeding. Either driving faster than the speed limit or faster than they should in bad weather.
Driving under the influence of alcohol or drugs.
Driving while texting or otherwise distracted.
Driving while drowsy.
The Trucking Company Could Be Responsible
Often in a trucking accident more than one party is at fault. If the truck driver worked for a trucking company, we will investigate them. Here are some ways the company could be found negligent:
Incorrect Maintenance
The company is required to keep their trucks in top working condition. We may find that the truck involved in your crash had faulty equipment that should have been repaired or replaced by the company.
Improper Training
Truck drivers must carry a current and valid Commercial Driver's License, and trucking companies must confirm this before hiring. If the truck driver in your accident did not have a proper CDL, this would be negligence on the part of the company.
The company must also provide ongoing driver training to its team members. If we discover the company was not doing this, it too points to negligence.
Improper Loading
Truckers drive, and other company team members load the truck. We will investigate to find whether there was improper loading causing the goods to shift dangerously in transit. Weight shifting in the container can cause trucks to lose control and lead to accidents. Again, a negligence factor against the company. 
Aspects of Investigating a Trucking Accident
Although not required by law, and surprising to many people, almost all trucks today are equipped with a black box. Just like the black boxes in airplanes, they add clarity to what exactly happened in a collision.
Trucking accidents usually cause great damage and make a lot of noise. Often there are one or more individuals who saw and heard what happened. Their testimony can be very useful.
Another source of information is footage from traffic cameras. They can sometimes gather good imagery to help determine if the driver was at fault. 
Proving Negligence
Truckers are taught extensive defensive driving skills and must demonstrate this knowledge in order to receive a CDL. To win a trucking accident claim we will seek to prove that the truck driver could have done one or more things differently to avoid the crash.
We don't have to prove that the trucker caused the crash on purpose.
The police document their findings at the scene in an accident report. That report is often helpful because sometimes the police officer writes down who was at fault.
If the officer gives a ticket to the truck driver, that will be strong evidence for our case. If the accident report instead describes something mechanical not working properly on the truck, we can hold the truck owner or the trucker's employer responsible.
Other Ways We Investigate
To file a claim for you requires supporting evidence showing that the negligence of the other party caused you harm. Additional forms of evidence we gather include:
Photos from the accident scene
Testimony from accident reconstruction specialists
Testimony from your healthcare team
The trucker's driving logs
Physical evidence from the accident scene
We can use your employment records, medical bills, and property damage invoices as proof of your damages.
Types of Truck Crash Injuries
Truck crashes sometimes result in fatalities. These are the most common kinds of injuries for those who survive. 
Back and neck injuries
Broken bones
Head damages
Organ damage
Lacerations
Rib and torso injuries
Expenses We Seek To Recover For You
Each situation is different, but these are some of the types of expenses we seek to recover:
Doctor bills
Pharmacy costs
Physical therapy
Mental health therapy
Childcare costs
Scarring
Disfigurement
Consortium loss
Funeral expenses
Property damage 
Pain and suffering
Calculating Your Pain and Suffering
Many post-accident expenses come with documented specific dollar amounts. For example, visits to the doctor, physical therapist, pharmacist, and auto body shop.  Calculating mental and emotional suffering is not as straightforward.  In order to determine a monetary value we look at the following factors:
Your diagnosis
The ongoing treatment you will need
The length of your recovery period
The change in your quality of life
How your relationships were affected
Diminished work capabilities
The cost of your financial losses
Florida courts do not cap the amount someone can receive for pain and suffering.
How Time Factors In
The statute of limitations to file a claim for a truck accident in Florida is four years. There are some exceptions and we could look into whether your case qualifies. 
Free Case Review
Before we embark on a legal claim together, we should talk together. We can help you know:
How long it will likely take to reach a resolution
Whether you need a lawyer
The average settlement in truck accident cases
There is no obligation to review your case.
Contact Pam today at (352) 671-9777. Or if you prefer, you can complete this simple contact form and she will be in touch right away.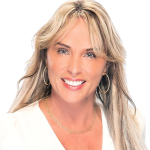 Mercer University, Walter F. George School of Law, Macon, Georgia J.D. – 1991 Nova Southeastern University M.S. – 2004 Major: Mental Health Counseling University of Florida B.A. – 1988
Florida, 1991 Georgia, 1991 U.S. District Court Middle District of Florida, 1992 U.S. District Court Northern District of Florida, 1993
Current Employment Position
Founder Call (352) 671-9777 or email the firm for a free initial consultation in Ocala. Let Pam Olsen demonstrate her dedication to you.